About This Project
The Corner of Scotsman's Bay
An interactive, online experience inviting you to contemplate a layering and compression of time, space and place as you explore an augmented reality interpretation of the former Dun Laoghaire baths.
Through mixed media and photography, stories and memories from local people who grew up swimming in the baths, and an engaging interface, we invite you to float backward and forward in time in this exciting augmented reality project.
Visitors to the site of the old Dun Laoghaire Baths, using their phones, will experience layers of mixed-reality animated illustrations by John Short and Jake Dwyer, woven into memories and stories submitted by local people who enjoyed the baths for generations.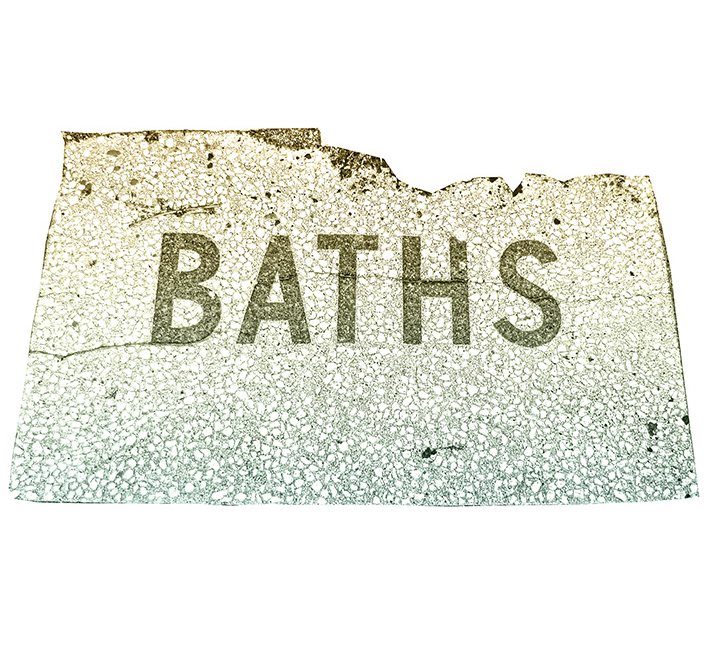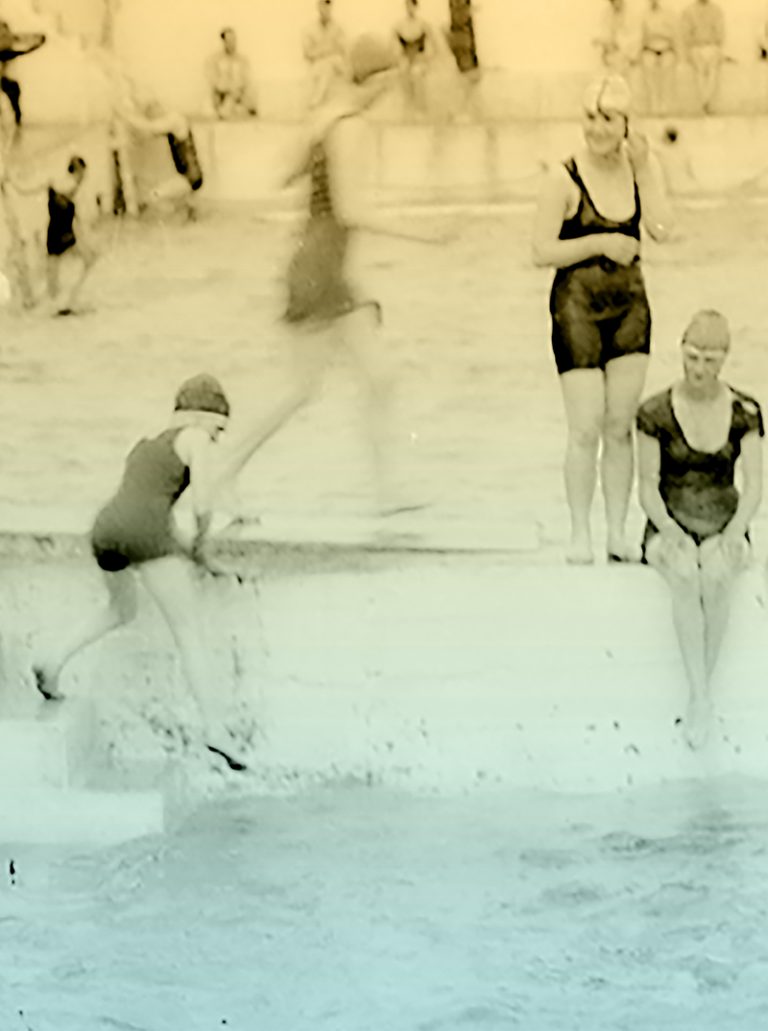 This project has been made possible by: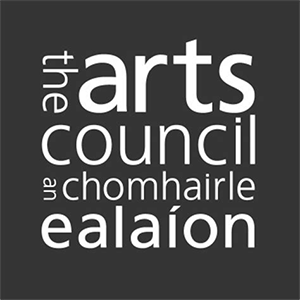 The Corner of Scotsmans's Bay is one of 15 amazing projects  as part of Brightening Air | Coiscéim Coiligh, a ten day, nationwide season of arts experiences brought to you by the Arts Council, funded by the Government of Ireland and curated and produced by Schweppe Curtis Nunn.
June 1th to June 2oth 2021
Elizabeth Kilroy/Image Café
Image Café is a participatory community and salon for visual storytellers, multimedia artists, filmmakers, writers, editors, and creative technologists. We believe there is a radical need for new forms of storytelling post-pandemic and hope to make a difference in the world. Each new pivotal moment requires new skills, adaptation, and flexibility. In addition to launching The Corner of Scotsman's Bay in June 2021 as part The Brightening Air Festival , sponsored by the Irish Arts Council, Elizabeth and Image Cafe will luanch Then Now, an online exhibition of the work of 12 global photgraphers in late June, 2021. Future shows planned for the Fall of 2021 include the work of female arab photographers and an investigation of art, AI and photography.
Elizabeth Kilroy, currently based in Dublin and NY, is the Founding Chair Emerita of the New Media Narratives program at The International Center of Photography, NY. She is an adjunct Professor Photography and Imaging (DPI) in Tisch School of the Arts at New York  and MFA in Photography, Video and Related Media program at School of Visual Arts, NY. Prior teaching experience includes, ITP NYU (Graduate), CUNY and Temple University, PA and the Magnum/NYU Summer Human Rights Program. Her students expand the role of photography as a collaborative process, creating art and telling stories using a variety of new tools, platforms and opportunities for engagement
She is a visual storyteller and creative technologist who has produced multiple interactive projects both personal and for clients, including Magnum. She produced and ran two full-day Hack the Photo events at ICP in 2017 and 2018, introducing photographers to the power of code. She explores work from web based immersive storytelling to audio landscapes, from filmmaking to photography, and from books to zines.
Her work as a curator includes real time curation for Charlotte Cotton's Public, Private, Secret at ICP and her essay on the subject is published in the book, Public, Private, Secret: On Photography and the Configuration of Self. She has curated a variety of photograpy and digital media shows in NYC. She is the co-founder along with Daniel Dwyer, of Screen Arts School, Screen Arts Live and Screen Arts Media and Image Café. Image Café is presented in association with Fred Ritchin.
John Short
John Short provided images of original copper works of art depicting swimmers from Sandycove and local environs. These images are depicted in the AR experiences associated with The Corner of Scotsman's Bay. The area has a long history of sea and baths swimming, with all local swimming spots enjoying a resurgence of interest brought on by the Covid-19 lockdown. These beautiful images pay tribute to the all the swimmers, past and present.
John Short has exhibited in galleries in Ireland, UK, China and throughout Europe. His artworks are in private and corporate collections in many other countries internationally. He is represented by Fine Art Galleries in Dublin, Edinburgh and London.
Born in Fife, Scotland, he graduated from Edinburgh College of Art and The Royal College of Art, London.
Whilst in college he was awarded the Royal College of Art Drawing prize for his sketchbook work and the Berger Colour Award. There then followed a successful period of working on drawing commissions for publications including The Sunday Times, Vogue Magazine and Homes & Gardens before relocating to Dublin where he became Senior Lecturer in Drawing and Imagemaking in DIT (Dublin Institute of Technology) before making the decision to practice as a full-time artist based in Dalkey in South County Dublin.
He has been the recipient of awards in The Royal Hibernian Academy Summer exhibitions and recently awarded The Royal Watercolour Society, London, Artist's Prize for innovation in the medium of Watercolour. Also the Presidents Award, Watercolour Society of Ireland.
John has represented Ireland in The World Fair EXPO in Shanghai, China and in The European Confederation of Watercolour Society this year in Krakow, Poland.
John works to date have been predominantly in drawing and watercolour painting but he continues to expand his creative visions into mixed media and sculptures.
Digital printing has allowed him to apply his quirky work into highly successful limited print editions on paper and fabric. Always experimenting and 'looking' through drawing in his sketchbooks has led to a highly original view of life in its many forms whether from field trips as distant as China and Australia.
Jake Dwyer
Jake created original illustrations which we present in the AR component of this project, based on the images found online, of the ruins of the Rainbow Rapids. The Rainbow Rapids opened in 1985 and consisted of two  slides, 300 feet long which looped in a circle before dropping 40 foot into a plunge pool.  The walls of the entrance and changing rooms were painted in a bright blue and decorated  with illustrations of cartoon characters. Jake's illustrations float over the location recalling the lived experience of the many children who tumbled down this amazing slide.
Jake Dwyer is a young artist from Deansgrange, Co.Dublin. He is a global traveller and committed vegan. He has just been accepted to The National College of Art and Design, Dublin where he will study fine art.
The success of this project is based on the stories shared with us by people who remember the Dun Laoghaire baths and other saltwater baths on the Dublin coast. With deep gratiude to all of you who have shared memories, you bring the traces of the baths back to life for a new generation who never experienced this magical place.